Wiley – the project delivery company. With over a century of industry experience Wiley are a leading privately and fourth-generation owned Australian company. We enhance value for our clients projects and solutions through management consulting, process engineering, design and construction.
Our in-house specialists and long-term partners are industry leaders ―some of the best in the world. We have a global footprint, with offices across APAC and projects worldwide.
Our culture is built on a foundation of quality and this is inherent in all we do. We instill this quality focus in relationships we share with key clients, stakeholders, suppliers, subcontractors and the community. These relationships are based on integrity and a focus of delivering projects ahead of time, with safety top of mind.
At Wiley, we believe in making a difference and creating a better future.
The Wiley Story
We owe our company to talented business people whose vision, as early as 1918, led to the creation of the multidisciplined technical service company that is Wiley in the twenty-first century.  Each new generation at Wiley has chosen the task of dedicating themselves and learning the company from the inside out before taking up the helm of operations. Beyond this, each of these family members has taken the strengths left to them by their fathers and then reached further to evolve Wiley into the firm it is today.
1918
Harry Taylor establishes H Taylor and Son, a traditional building company focusing on food processing and light industrial facilities.
Early 1940's
Harry Taylor and Son broadens its base to include public works and essential services projects.
1961
Harry Taylor's son-in-law and former apprentice, Gordon Wiley, rejoins the firm after serving overseas during World War II and begins GW Wiley and Co.
1971
Gordon's son, Rodney Wiley, joins the company. Rodney ushers Wiley into a new dimension with his vision to adapt the company ahead of the industry and to look beyond the traditional tender-based construction ethos to embrace a client-focused approach.
1994
Rodney's son, Tom Wiley joins the company and learns the family business.  He now plays the role of Head Steward and will bring to fruition, bold new paths to carry Wiley far into the future.
At Wiley our biggest difference is our commitment to a Generational Company philosophy which has two important tenets. First, we act as stewards of the company — not managers — it is our responsibility to leave the company in better condition than we found it. Second we try to keep a balance between delivering outstanding performance for our clients and a focus on the needs of our own people.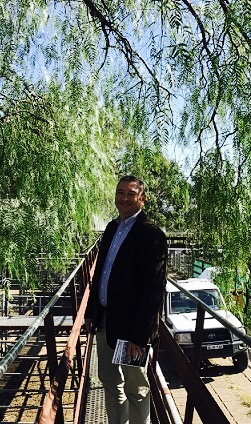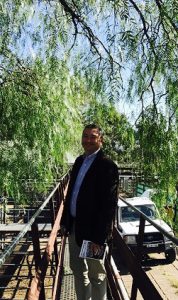 Meet the Executive Chairman
As the Executive Chairman of Wiley I focus on improving and maintaining a strong values based culture, founded on deep specialist knowledge and an inspirational environment both physical and emotive.
I believe the best approach to growing a business and to changing the world is to focus on growing each person. Everyone is empowered and each of us hold each other accountable to truly and honestly be the real version of ourselves.
We reinforce our culture in each and every aspect of our day-to-day operations. We do this by leading, inspiring, learning, innovating and delivering services with our values always in our mind and with an optimistic mindset.
Our why at Wiley is: "We believe in making a difference & creating a better future." Driven by this we help business leaders realise their vision.
To explore who we are in-depth, please visit our dedicated culture website.