Wiley's IFFA Meat Daily Top Three:
Pig Processing Robotics: High yield and more efficient pig processing
Marel V-Pumps: Reduction in loss of raw material, retention of the original meat structure
Interroll: Gravity roller innovative braking of big things
Pig Processing Robotics:
Working with robotics company, Aira, the German company and slaughter experts, Banss have formed Innovative Food Robotics (IFR), a consortium dedicated to innovating in the application of robotics in slaughter applications.
The IFR robots on display at IFFA this year are impressive, perfectly synchronised as they performed the movements required on pig slaughter lines. Unlike the cobots we featured on day one, these robots do require guarding and have the potential to cause severe personnel harm. IFR's robots are intended to operate within cages and autonomously of human operators.
Impressively these robot's movements are calculated based on the digitised surface profile that is constructed by the 3D scanning module which is part of the system. Each movement is specifically determined for the individual carcass. In addition to this, the system maintains food safety by programming cleaning cycles at the end of every shift.
Marel V-Pumps: Made with the consumer in mind, the Marel V-Pump for the Marel RevoPortioner is capable of pumping batches of up to 5,000kg per hour. The V-Pump guarantees a reduction in loss of raw material and a retention of the original meat structure which has traditionally been difficult to achieve when batching ingredients and raw materials for retail ready products. The design of the V-Pump allows for a uniform pressure to be applied to the batch product which maintains the original meat structure.
Marel have been a trusted name in this space for a long time and their commitment to improvement and innovation in the retail ready space is excellent. Unfortunately, the V-Pump is only operable with the Marel RevoPortioner. While, the Marel RevoPortioner is a high quality former, the inability to operate with equipment from other manufacturers is severely limiting, particularly given the need for customisation on retail ready production lines.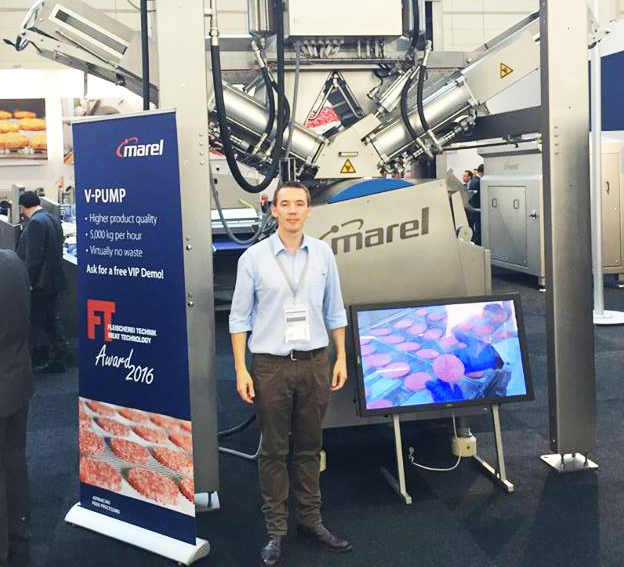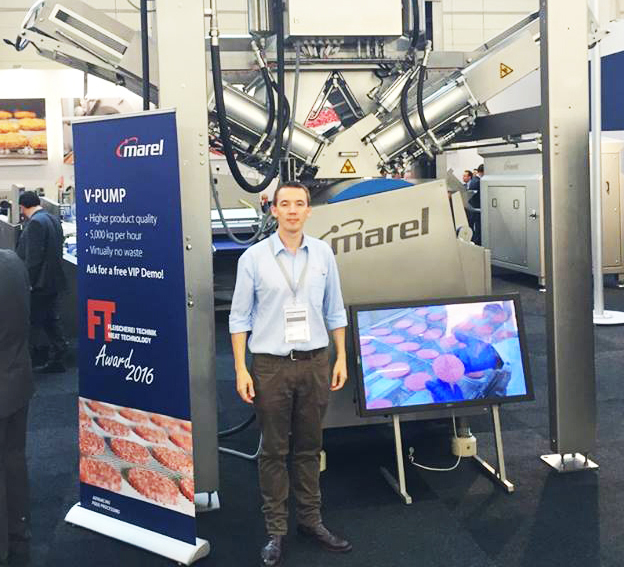 Interroll: It's not often innovations in gravity roller systems are developed however, Interroll have designed a clever and simple system to brake gravity roller conveyors. Interroll's braking system is based on the Eddy current brake system which dissipates kinetic energy into thermal energy using electromagnets. This braking system can slow any items up to 35kg over a relatively short length of conveyor. Interestingly Eddy current brakes are typically used to slow high-speed trains and roller coasters. In a smaller-scale industrial application, this engineering principle can be scaled to produce results which are comparable.
A relatively simple system, the brake is innovative in its simplicity and will easily fit into any existing roller conveyor systems. The Swiss-based company have made their products available almost anywhere worldwide.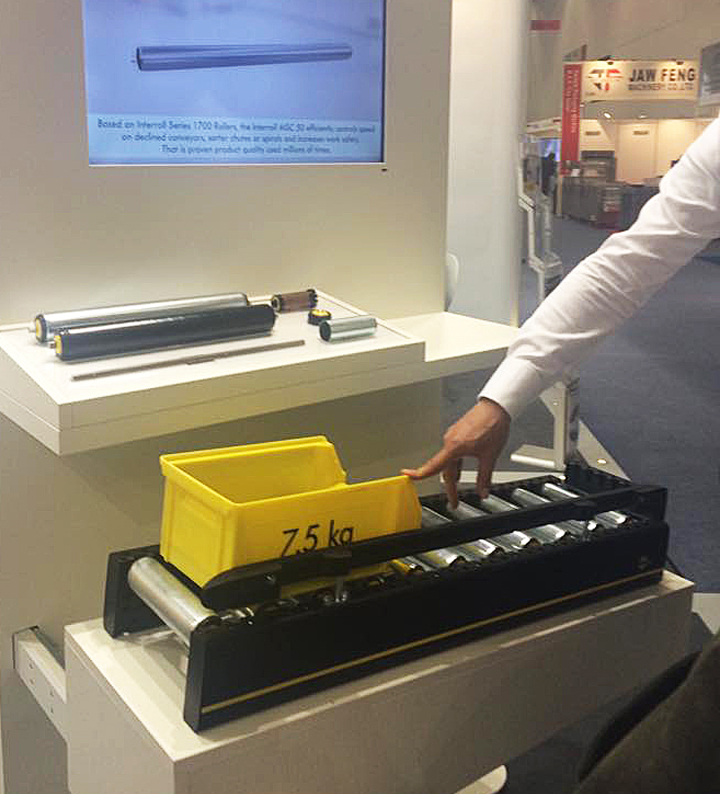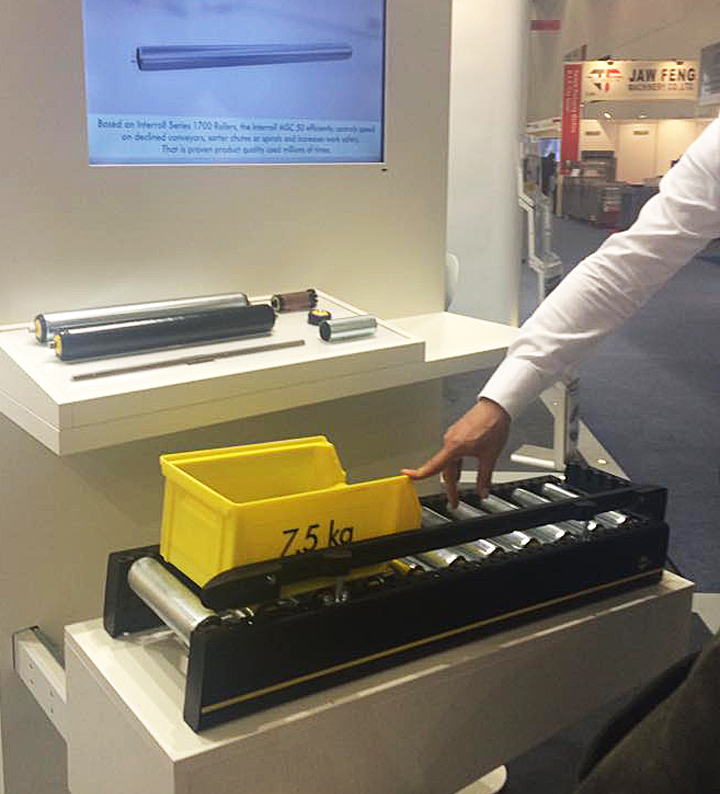 Stay tuned for more of the latest from IFFA, as Wiley continue to deliver content straight to you.