The buzz of possibility was audible amongst the enthusiastic crowd gathered at the University of Southern Queensland's (USQ) Toowoomba Campus last night to cheer on the winners of the 2015 USQ Pitch Club Challenge.
The challenge…
A group of twelve finalists comprised of 6 PhD research students and 6 A-C level academics were given just 3 minutes to pitch the story of their research to the judges.
USQ created the Pitch Club as a specialised community within their research culture. A safe environment for researchers, looking to secure funding or research partners, to develop the invaluable skill of presenting a concise pitch that justifies the cost and illustrates the possible impact of their research, in plain English.
"We are delighted that the real value of the USQ Pitch Club extends well beyond the Challenge. Last year's participants continue to report many long term benefits as a result of the pitch development process, ranging from securing funding and research partners to generating greater public awareness and media exposure," said Professor Mark Harvey, Deputy Vice Chancellor (Research and Innovation)
Inaugural Wiley 'Better Future' Award
This is the latest development in Wiley's ongoing partnership with USQ and establishes a Wiley sponsored perpetual prize to be awarded to a PhD Student annually at this event to further support their current research project.
The winner each year will receive 2 x 2-hour workshop sessions with the Wiley innovation team and technical staff targeted at furthering the research concept and developing an innovation mindset.
Executive Director, Suzie Wiley led a second panel charged with judging the 6 PhD student pitches with a more commercial set of criteria.
"We (Wiley) are honoured to be involved with this research community and the collaborative culture USQ has created and are fostering in the region. I can really feel the buzz in the air here tonight as this community rallies together to support opportunities that connect talented people and innovative ideas." said Suzie.
"As a fourth generation family company who specialises in the food industry, we (Wiley) are thrilled that this award is the first of many to come over the years as one of the annual prizes at this event. If we can have even the smallest impact by supporting researchers to pursue their passion and bring their ideas to fruition then we are fulfilling our company vision of creating a better future."
And the winner is…
Congratulations to Peter Harris, (PhD with the National Centre for Engineering and Agriculture).
Peter's research topic is entitled 'One Man's Trash – Another Man's Treasure' and simply put, involves turning factory wastewater into a reusable energy source.
Specifically, Peter's focus is on optimising anaerobic digestion, the biological process of converting wastewater into biogas, as he believes this will have significant impact, environmentally and commercially, for the red meat industry.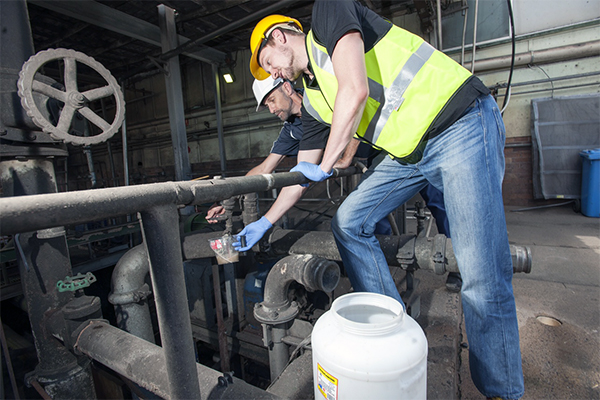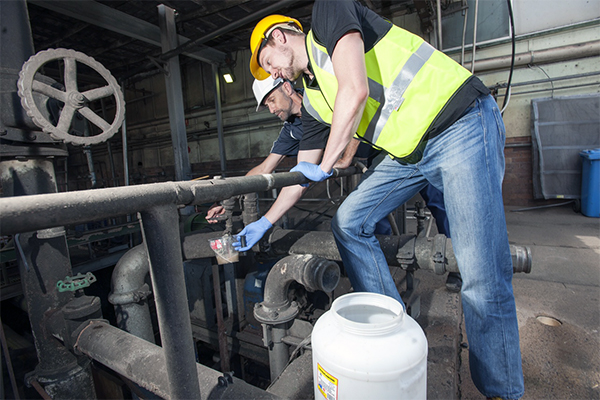 Congrats Peter Harris @nceausq @Wileytalk first Wiley Better Future Award winner at @usqedu Pitch Club Challenge. pic.twitter.com/7zWqfJJhAg

— USQ News (@USQNews) October 22, 2015
Suzie's panel also highly commended Belas Ahmed Khan for his research entitled, 'A Green Antibacterial Plastic Packaging for Food.'
Congratulations to all the Winners…
PhD Students
WINNER: Sarah Peters, School of Arts & Communication
Research: Telling community stories through theatre
First runner up: DAVID SMITH, School of Psychology and Counselling
Research: A Secret Recipe for Respectful Leadership 'Pie' – Getting in the Mood to Lead
Second runner up: PETER HARRIS, National Centre for Engineering in Agriculture
Research: Another Man's Treasure
Academics – only one winner from each group (no runners up for this category)
Winner- Group One: Science & Health including: Biological Sciences and Biotechnology; Health and Medical Sciences; Engineering, Mathematics and Informatics; Physics, Chemistry and Earth Sciences – Dr JOANNA TURNER, School of Agricultural, Computational and Environmental Sciences
Research: The hidden features of smartphone hardware:  Improving skin cancer studies
Winner – Group Two: the Arts, Humanities & Social Sciences including: Humanities and Creative Arts; Education, Social and Behavioural Sciences; Law; Business, Commerce and Economics – Dr AASTHA MALHOTRA, Institute for Resilient Regions
Research: Empowering Migrant and Refugee Women Entrepreneurs through Digital Innovation
THANK YOU
Wiley and Pitch Club Challenge MC and Director (Research Training and Development) – Prof. Peter Terry would like to thank all the judges from within the University faculty and without for their time and invaluable insights during this process, as well as everyone who came out to support all the finalists:
USQ Judges: Prof Janet Verbyla – Senior Deputy Vice Chancellor, Prof Ken Udas, Deputy Vice Chancellor (Academic Services), Prof Barbara De La Harpe, Executive Dean (Faculty of Business, Education, Law and Arts), Prof Lyn Karstadt,  Executive Dean (Faculty of Health, Engineering and Sciences), Prof Thiru Aravinthan, Associate Dean (Research and Research Training), Faculty of Health, Engineering and Sciences & Director (Centre for Engineered Fibre Composites), Prof. Patrick Danaher, Associate Dean (Research and Research Training), Faculty of Business, Enterprise, Law And the Arts,  Dr Erin Rayment, Director (Office of Research Development) and Associate Professor Craig Baillie, Director, National Centre for Engineering in Agriculture.
Invited Judges: Melody Labinsky  (Queensland Country Life) and Ann Houston (Integra Management Solutions).