Wiley keeps T&R Pastoral Company in high demand
| | |
| --- | --- |
| Client: | T&R Pastoral Company |
| Location: | Murray Bridge, South Australia |
| Scope overview: | Expand automatic carton chill tunnel to meet growing demand for their quality chilled product |
| Facility: | Processing Plant |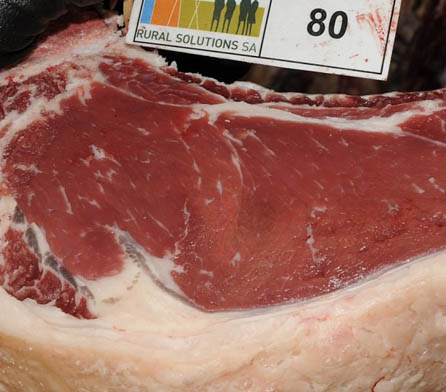 Project Description
T&R Pastoral Company is a major lamb and beef processor in South Australia.
OBJECTIVES
Wiley worked in cooperation with specialist meat processing and refrigeration equipment company Realcold Milmech on a minor expansion project at T&R's Murray Bridge processing plant.
The project included an extension to the automatic carton chiller.
CHALLENGES
While the project was reasonably conventional in food industry construction methods, it was undertaken at a time of high activity in the local construction sector.
The project called for many trades to undertake small sections of work in a tight time frame in coordinated sequence.
All trade work was tendered to local subcontractors with Q fever inoculation. Where local subcontractors could not meet timeframe or budget constraints, the work was sourced from as far away as Brisbane.
SOLUTIONS
Design
Design coordination with Realcold Milmech.
Preparation of drawings for Council approval.
Preparation of architectural and structural drawings for construction.
Construction
Full time site supervision of construction activities and safety.
Site coordination with mechanical installation.
RESULTS
T&R Pastoral was able to start up the plant on schedule with an expanded automatic carton chill tunnel to meet growing demand for their quality chilled product